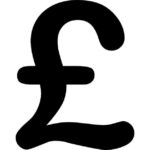 We are increasing prices a little this year. We haven't had a general price increase for several years.
During that period the exchange rate has changed and this affects the cost of some raw materials. There have also been increases in the minimum wage which impact on the companies which manufacture components for us.
We have continued to improve our products and to offer the same high quality after sales support.
So prices are rising by about 3% from 1st March 2018 but we will honour quotes issued before that date until the 30th June 2018.