NatSol composting and waterless toilets are ideally suited to a wide range of applications from garden offices and studios to campsites, busy allotments and public parks. We supply them for remote islands, nature reserves, forestry sites, churches and other sites without mains services. We offer three waterless toilet systems and a range of building options. We will assist you in deciding on the right model for your site. We are happy to consider bespoke design.
If you are going out to tender for a toilet on a remote site make sure you specify the right type of toilet. Once you've gone out to tender it will be difficult to change toilet type afterwards. Not all our toilets are composting. For public sites the non-composting Zero Discharge is often the best choice. Please consult NatSol before going to tender.
In July 2022 we took over AirFlushTM Waterless Urinals from the Green Building Store. These are a natural addition to our product range and an excellent solution to providing odour free, low maintenance urinals which do not rely on cartridges to neutralise or disguise smells.
The Full Access Composter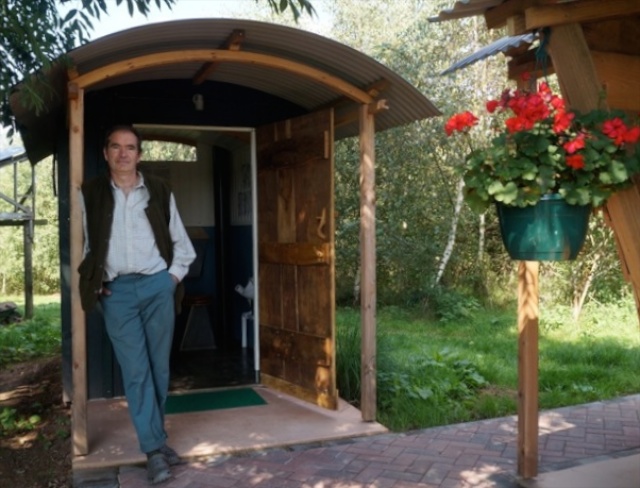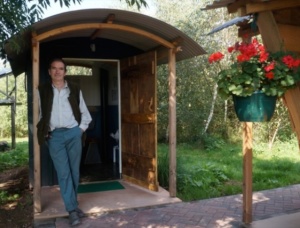 With over 700 installations the Full Access Composter (FAC) is the first choice for allotments, churches, golf courses and many other sites with similar levels of use. It is wheelchair accessible and does not need any connections to mains services. It is odour free and there is no freezing risk.
The toilet has a high quality stainless steel pedestal and robust glass reinforced concrete underground chambers.
Urine is diverted to a small soak-away. The toilet has two large chambers producing well rotted compost on an annual cycle.
We have a range of buildings available for this model of toilet. Go to the Full Access Composter page or follow the links on the right.
More info on the Full Access Composter.  For prices go to our prices page.
The Compact Toilet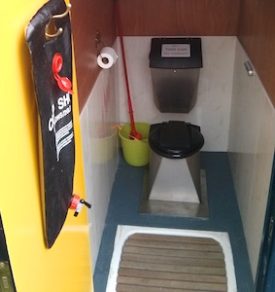 For lower use applications we developed the Compact. This uses the same high quality stainless steel urine diverting pedestal as the Full Access Composter but has a receptacle below floor level for solids, These are removed weekly or monthly depending on level of use and composted in an outdoor composter.
A vent pipe ensures odour free operation,
It is ideal for a summerhouse or garden studio too remote from the house to connect to mains sewage and it doesn't have a freezing risk.
We do not usually supply buildings for this toilet and it can be harder to set up for disabled access than the FAC above.
More info on the Compact.  For prices go to our prices page.
Zero Discharge Waterless Public Toilet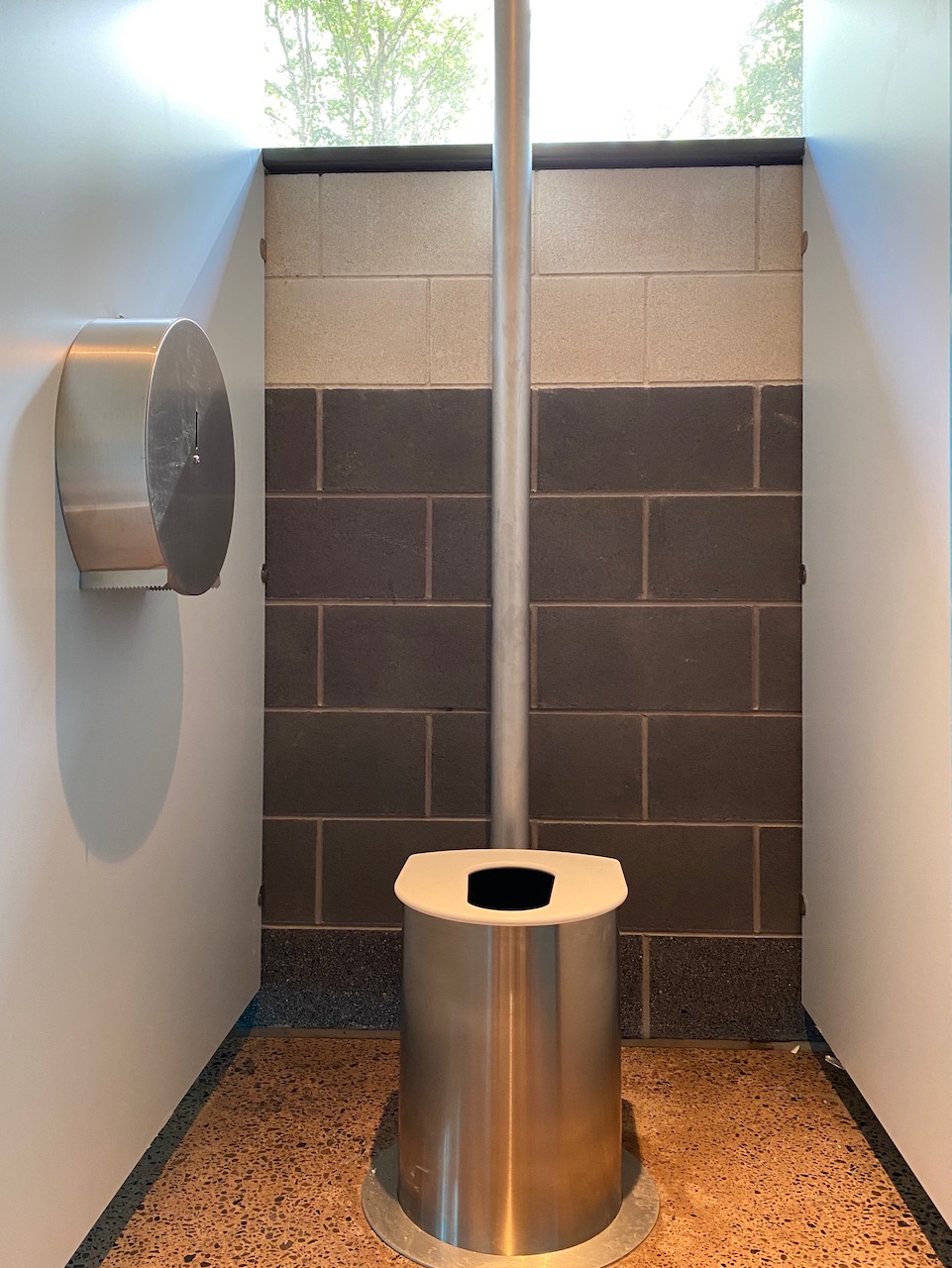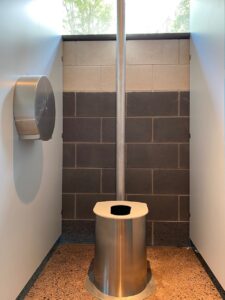 For high use sites we developed the Zero Discharge (ZD) toilet which was first installed at Richmond Park in London in 2014 and won the Eco Toilets category of the Loo of the Year awards in 2016.
This model is infrequently emptied by tanker. It could also be very useful on low use sites where a urine discharge isn't permitted, or on sites where a very low maintenance profile is essential. This toilet doesn't compost the solid wastes and tanker access will be required.
The ZD now comes in two types: Types 1 and 2.
NB: Both require emptying by slurry tanker.

Type 1 is a tank and other components suitable for use in a large toilet building where there will be a number of cubicles side by side. The building is likely to be architect designed. Emptying is through hatches to the rear of the building. Ventilation will usually involve a fan.
Type 2 is for stand alone situations and could be installed with one of our buildings. Emptying is by removal of the pedestal. Ventilation is usually passive.
More info on the Zero Discharge options.  For prices go to our prices page
AirFlushTM Urinals
Water flushed urinals have a trap below, as do sinks and basins. The urine sitting in the trap evaporates and causes odours. In contrast, AirFlushTM urinals work by drawing a small current of air down the urinal pipework. This is vented above roof level. They are an excellent solution for public toilets. Regular maintenance only requires sluicing through with a litre or two of water and cleaning the ceramic surface with a multi-surface cleaner. There are no cartridges to replace.
For more information go to: AirFlush Urinals