Some utility sites are visited by maintenance staff and engineers. Others may be open to members of the public such as fisherman.
Some examples of NatSol utility site toilets:-
An all year round toilet for fishermen in Staffordshire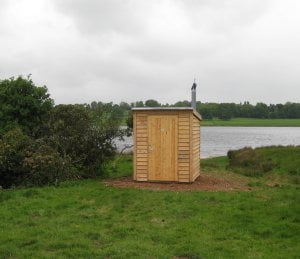 Site: Blithfield Reservoir
Location: Abbotts Bromley
Building/Toilet Type: Standard Timber/Full Access
Description: One of 4 toilets for fishermen and bird watchers alongside a reservoir managed by South Staffs Water Board.
Installed date: May 2009
A waterless toilet for an engineering site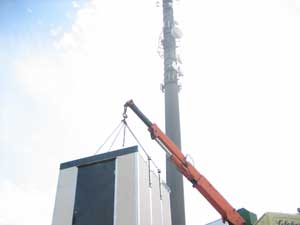 Site: National Grid Wireless
Location: Melton Mowbray
Building/Toilet Type: Natsol Bespoke/Full Access
Description: Prior to making this installation engineers had to go off-site to find toilet facilities. We fit alcohol based gel hand cleansing dispensers as standard and so no water supply is required to our toilet facilties. To save time on site the custom designed building was pre-assembled and craned into position.
Installed date: June 2006