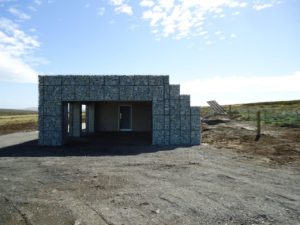 Almost all our work is in the UK and Ireland but we were asked if we could assist with waterless toilets for a site in the South Atlantic. The building was designed by One Creative Environments Ltd.
The toilets are our Zero Discharge model, also supplied to Richmond Park in London and currently being installed for a National Trust site in the Lake District.
Go to Amenity Sites for an internal view.