Please contact us to discuss your precise requirements and to obtain a firm quote. From 4th January 2022 prices for standard products are as shown below. They do not include VAT, carriage or installation. We will try to honour a quote for 2 months regardless of increases in the cost of materials or labour, or bought in parts, although at the present time such increases are frequent. Timber and steel nearly doubled in price during 2021. If they drop back we will adjust our prices accordingly.
Carriage is charged at cost.
We provide free technical support from initial sales inquiry to completion of installation and for the first two years of operation. If you maintain a record of the management of your toilet in a logbook then we will provide free online or telephone support indefinitely.
If you are a building manufacturer interested in incorporating our composting toilets in your buildings, then please contact us for more details and OEM pricing.
FULL ACCESS COMPOSTER
with a building and grab rail kit £7500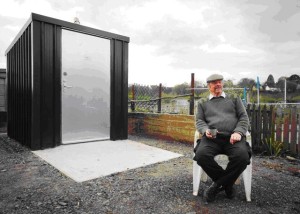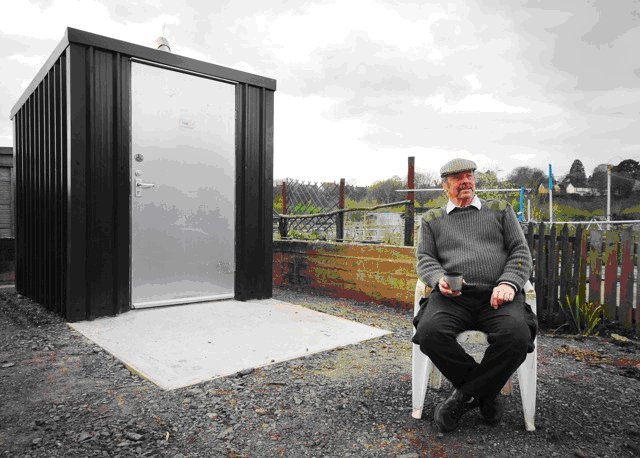 The building shown right is our standard steel model for allotments and similar applications where vandalism may be an issue. The building has a galvanised frame, Plastisol and zinc coated steel cladding (with a 30 year manufacturer's guarantee) and wipe down EkoPly internal linings.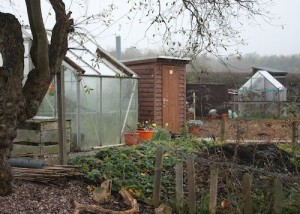 This one is the timber model. It is clad in Western Red Cedar or other naturally durable timber, sourced in Wales or the borders.
It can be supplied with a wipe down lining to 1.2m above floor for an additional £350.
We can also offer bespoke buildings to suit your requirements. Please see the product pages or call us for more details.
FULL ACCESS COMPOSTER
as above but WITHOUT a building £4350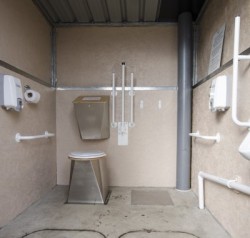 We provide everything you need except the building.
We will provide some technical advice relevant to constructing your own building and you will receive the same high quality after sales support.
Please see the product pages for full details.
COMPACT
from £890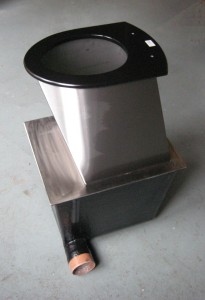 The Compact uses the same high quality urine separating pedestal but solids are collected in a removable container for composting elsewhere.
There are several optional extras: the stainless steel soak box we provide for the Full Access Composter can be purchased for this toilet and it is often advisable to fit a urinal for men.
For some installations a low powered fan may be a good idea. We can advise.
Please see the product pages for full details.
ZERO DISCHARGE PUBLIC TOILET
TYPE 1. For larger buildings. Prices on application but typically between £4,600 and £4,800 per unit.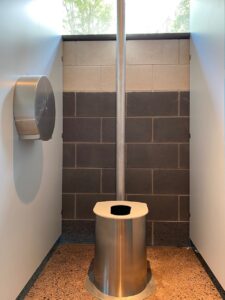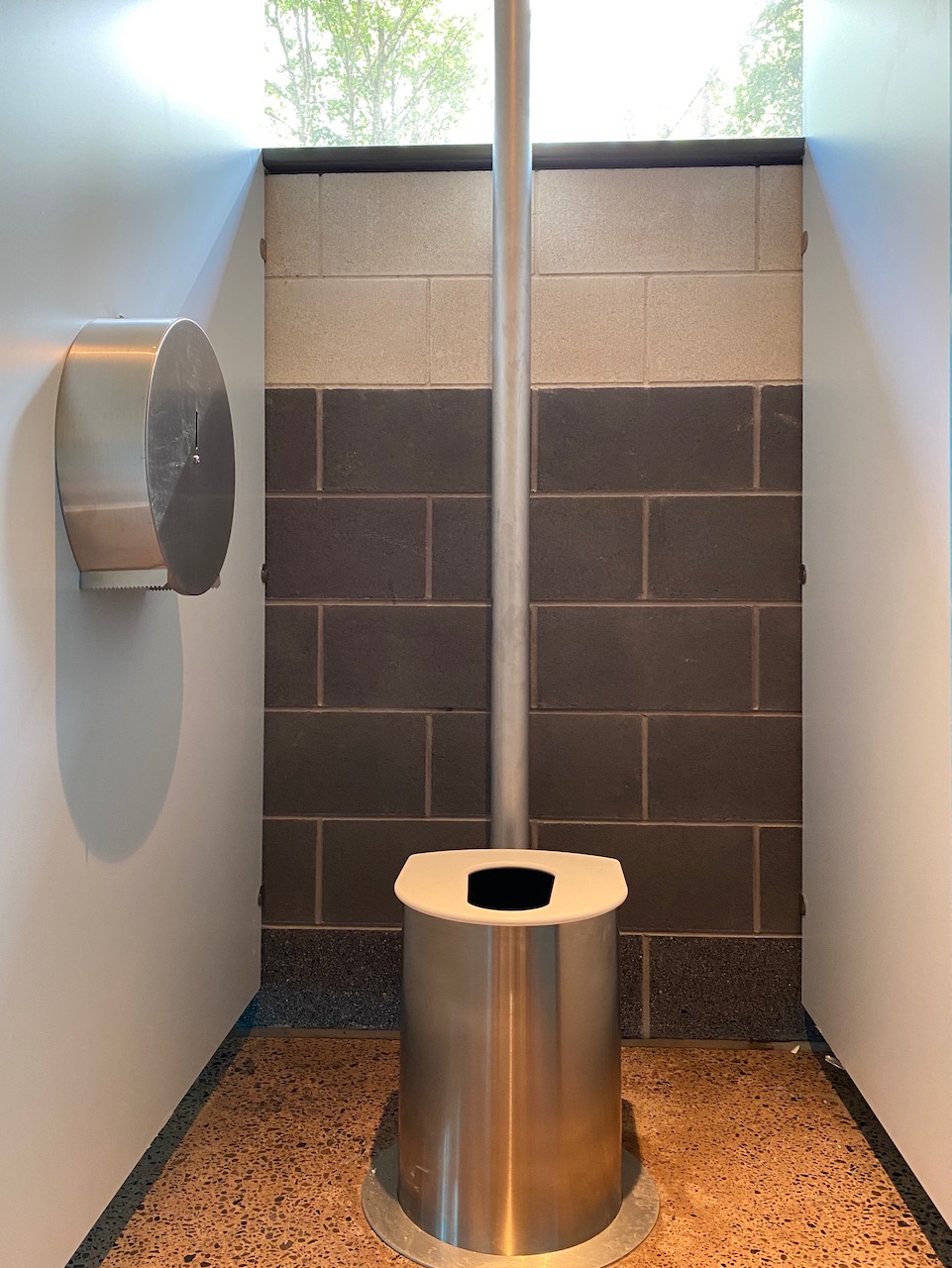 This high use toilet system was designed for The Royal Parks and first installed at the Isabella Plantation, Richmond Park. It is now in use on National Trust sites and is useful for a wide range of site types.
Infrequent emptying is by tanker. There is no soak-away and no composting process.
NatSol will usually be part of a design team which will include a client representative and architects and engineers.
Price will depend on ventilation and other details.
TYPE 2. For single toilets.
£3950 per unit without a building.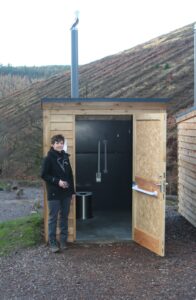 This toilet is similar in size and appearance to the Full Access Composter. The tank can be installed in half a day and a building can then be erected on top.
Infrequent emptying is by tanker. There is no soak-away and no composting process.
Ventilation is usually achieved passively without the need for fans or electricity.
Our Full Access Composter buildings also fit this model.
VAT
It may be possible to get a zero rating for VAT if more than 20% of users are disabled (not necessarily wheelchair users), OR if you are a registered charity, OR if you are registered with the Inland Revenue for charitable purposes and have a gift aid number. Under some circumstances you may be able to reclaim VAT for up to 3 years after purchase.
Please call us on 01686 412653 or use the email form on the contact page for more information.
There are cheaper options!