A full access compost toilet with a metal building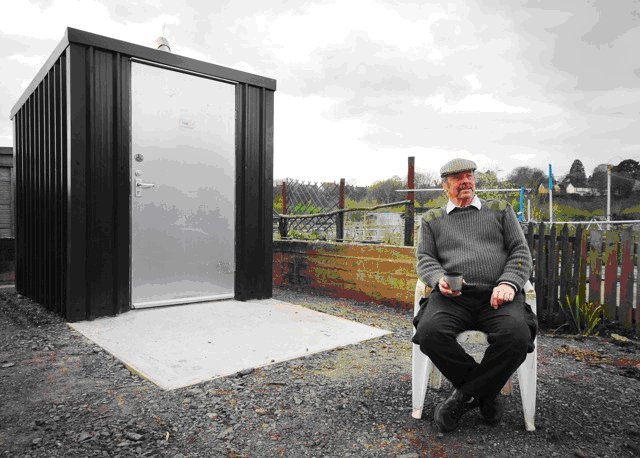 A metal building, steel framed, metal clad for sites where vandalism may be an issue. The cladding is Plastisol and zinc coated steel with a 30 year manufacturer's guarantee. The door is zinc plated steel. Door furniture is compliant with disabled access requirements. A skylight provides light. Very popular for allotment sites.
Supplied:
Twin vault chamber
Stainless steel pedestal, seat and lid
Vent pipe and cowl
Ceramic waterless urinal
Grab rails
Pipes and soakaway components.
All specialist components including soak bin, antiseptic hand gel dispensers etc
Metal building complete with guttering, downpipe and rain diverter
Please view prices and further examples
Metal storage building
We are happy to supply this building for other purposes, such as secure storage.
Please call us on 01686 412653 or use the email form on the contact page for more information. Thanks!