Ten 10 years of supplying toilets for off mains sites
Now that we have recovered from the shock of how fast 10 years can fly by we are enjoying this important milestone. During this period we have been pleased to provide wheelchair accessible toilet facilities for an increasingly diverse range of off-mains sites from allotments and village churches to public parks. After ten years and over 400 compost toilet installations, we are very confident in the concept, which remains largely unchanged.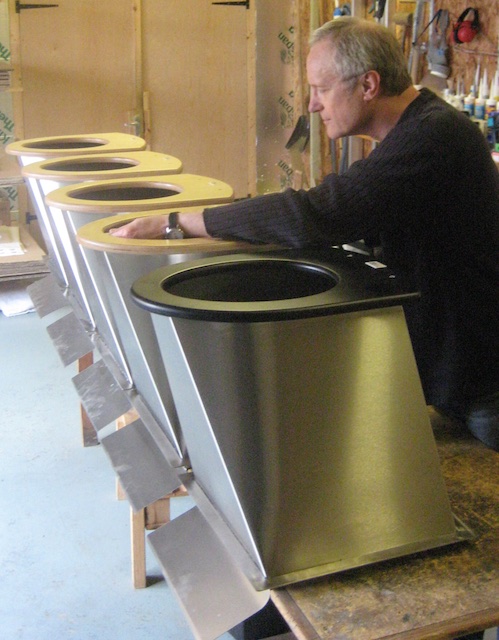 Continuous refinement
Design changes always entail a lot of work so if it ain't broke . . .  However we are always looking for refinements and moved to a stainless steel pedestal in 2013. This coincided rather nicely with the impending retirement of Bob, our loyal GRP pedestal manufacturer.
The new pedestal has made our system more attractive to architects and designers looking to design their own building, something we are always keen to encourage.
We continue to innovate and recently developed a new waterless toilet system for high use applications. The first of these has been installed in Richmond Park, London, a very busy public site.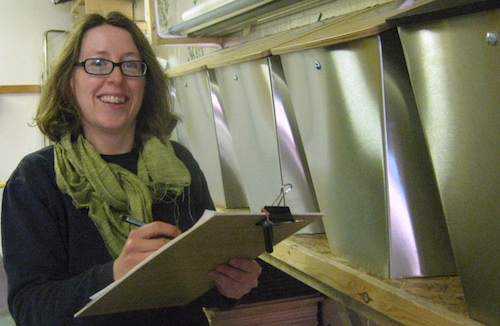 Continuity of staff has been key to maintaining a high level of customer satisfaction. General Manager Chris Frost has been with us since the start and Ellen Hughes joined us in 2007.
We are always pleased to receive feedback from our customers and have enjoyed developing ongoing relationships with repeat clients. Over the last decade our clients have helped us identify a number of contractors who now have significant experience in installing our toilets.
Fully wheelchair accessible allotment toilets have been our mainstay but as we become better known we find our toilets being installed in new situations. The number of church installations continues to grow steadily and we started the year with a number of enquiries, and an order, for golf courses, an ideal application that we expect to see grow.
It is rewarding to see projects around the country move forward thanks to having a fully wheelchair accessible, off mains toilet facility. Many such projects would have stalled or been shelved by the cost of installing conventional flush toilets and septic tanks or other non-mains treatment systems.
We now look forward to the next ten years of using our ever-growing expertise to assist more local authorities, organisations, groups and individuals in furthering their projects.
The NatSol team
Andy, Nick, Ellen and Chris