New Compost Toilet looking really good
A full access NatSol compost toilet forms the base for a very lovely new installation for a luxury camping (glamping) set up in Herefordshire. We are always pleased when customers want to design their own building and we have designed the vault so that it forms the foundations and floor to make this a relatively simple option. As you can see, this is a particularly fine example by Jeremy Harris of Hollow Ash Shepherd's Huts.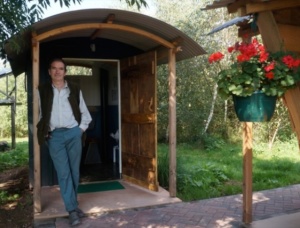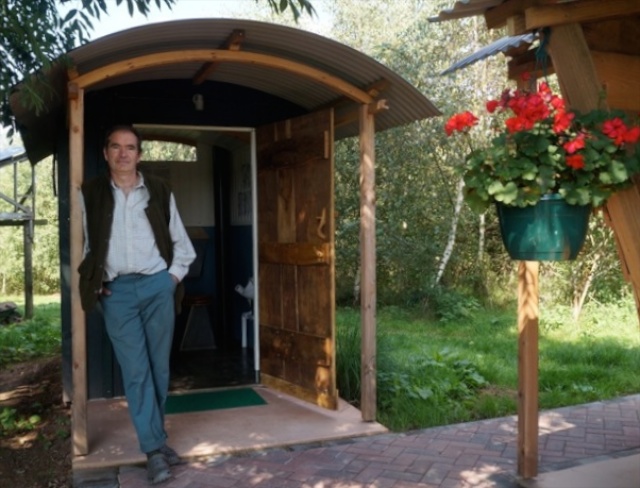 Hollow Ash Shepherd's Huts are based in beautiful rural Herefordshire. They have been building very high quality huts for a number of years. Whilst the emphasis appears to be on fine carpentry and details they also build in high levels of draught proofing, insulation and weather tight detailing. If you want to try before you buy or simply enjoy a rather more comfortable version of camping you can now do this in one of their huts.
The rustic interior sits beautifully in the site which is an apple orchard (they also make cider and apple juice!). However the interior is detailed to cope with the intended use and is easy to clean. The loo roll holder is a nice touch and not supplied as standard!